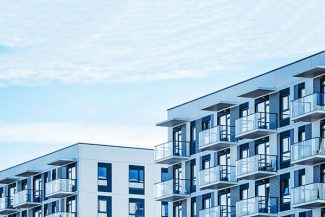 Western Skies Exteriors is one of Denver's leading providers of roofing and building exterior services for multi-family, commercial, and residential properties. Based in Greenwood Village, our team of seasoned experts have decades of experience, get to know properties like owners do, and treat every project as an opportunity to build a long-term relationship.
Our suite of services extends well beyond traditional roofing services to help us serve as your full-service partner for the inspection, preventative maintenance, and repair of the exterior components of your property.
Roofs & Drainage
Shingle & Tile Roofs
Flat & Pitched Roofs
Roof Ventilation
Gutters & Drainage
Skylights
Building Exteriors
Siding
Windows & Doors
Exterior Paint
Decks & Patios
Common Areas
Facilities
Garage Structures
Trash Enclosures
Fences & Walls
Concrete Repairs
Pavement Striping
With an unwavering focus on performing quality work, delivering positive customer experiences, and exceeding expectations, Western Skies Exteriors stands out among our transaction-focused competition.